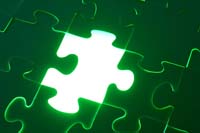 The missing piece of your puzzle is right here.
Consulting Clear Answers to Confusing Questions
Are you caught up in the day to day hassles and problems of running your business? Do you wish you could step back and grow your business? Or, simply take the time to update your equipment and systems? Bringing in outside help could be the solution. Our article Why Hire a Consultant? has some interesting things to think about when determining if this could be right for you. You can find help in many areas such as:
Coaching and Mentoring
Secret Shopper Market Evaluations
Computerized POS Installation and Training
Operations Support
Marketing Programs
Capital Equipment Acquisition
Store Design and Layout
Sales Training, Coaching, and Systems
How do I work with PFA Consulting?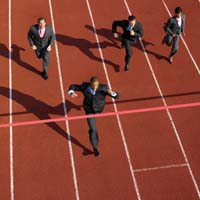 You can win the race, we can help.

Interested business people talk with us about the problems that they'd like to correct. We then provide an initial estimate of costs to best accomplish the stated goals. Together, we establish a flexible schedule to bring about the appropriate changes. Reasonable telephone follow-up is always included in our work. While we are available to help you on any issue, we prefer to work with clients on an ongoing basis. Many clients have us visit once or twice a year to review the business and help to steer the correct course for the future. There is never a charge to chat with us about a project and often times people find that our services are surprisingly affordable.

Take your first step today, call (617) 285-0855 or (email us) for a no obligation discussion of how you will benefit from our consulting services. Not sure if this is right for you? Sign up for a free class. Our Taste of Consulting online class is free and is held once a month.